The enamel therapy with calcium peroxide that hardens soft spots, reduces white spots and eliminates the major source of tooth sensitivity.
A take home, tray delivered, calcium peroxide based therapy for sensitive teeth, for porous teeth and for decalcified teeth.
Re-calcifies incipient lesions, eliminating soft spots and tooth sensitivity
Reduces and/or eliminates "white spots"
Whitens teeth
For post-orthodontic treatment; use Eure-Ca in the removable retainer every other night for optimal results. Eure-Ca can be worn for shorter times, as schedule dictates. For effective preventive measures provide a syringe after each cleaning. If "soft spots" are detected use one or two syringes.
How Eure-Ca Teeth Whitener Works
Incipient lesions in the enamel that were treated with Eure-Ca showed a significant increase in calcium mineral density (33,000 micrograms/gram enamel) when measured to significant depths.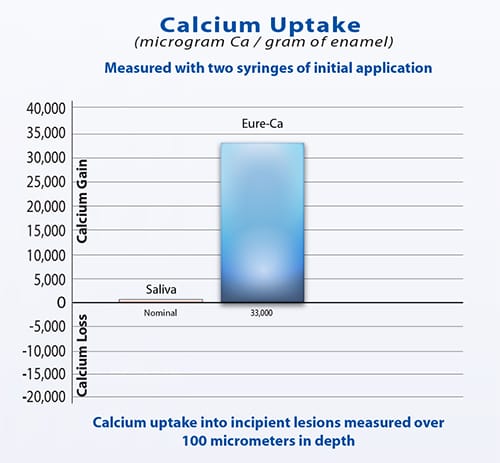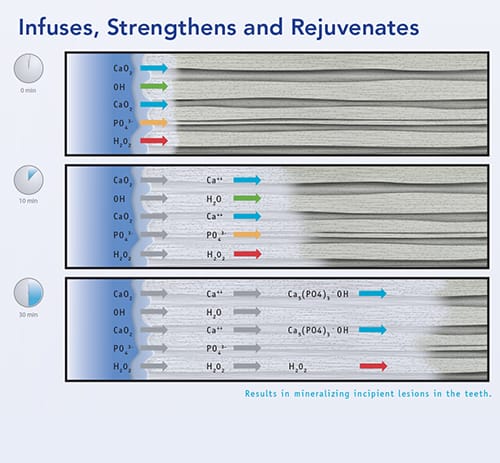 ---
Showing 1 to 1 of 1 (1 Pages)
Eure-Ca
,
Whiteners